Park Sutton Advisors is a leading investment banking boutique that specializes in the financial services sector. We are committed to developing partnerships built on trust, powered by objective expertise, and focused on achieving both your immediate and long-term goals.
Our team brings more than 80 years of collective experience to developing bespoke solutions for asset and wealth managers, broker-dealers, fund administrators, and related- services providers. Our senior members have successfully completed numerous RIA transactions and advisory assignments.
By choice, we pursue a limited number of projects at a given time to enable our senior partners and professionals to deliver the absolute highest level of service, solutions, and success to you.
Professionals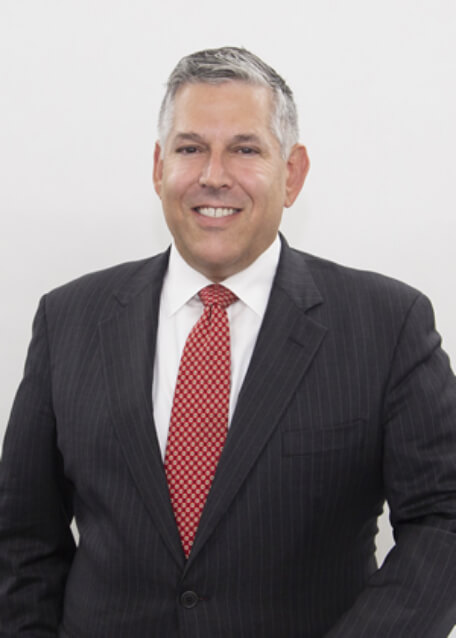 Managing Director, Founder
Steve founded Park Sutton Advisors in 2008, and actively leads the firm today, working closely with our clients to build trusted partnerships that lead to optimal results. Over his 25-year investment banking career, Steve has completed over 130 assignments.
Steve has worked closely with asset and wealth managers, broker-dealers, and fund administrators globally. Prior to founding Park Sutton Advisors, he was a partner at Cambridge International Partners and led the North American practice at MilleniumAssociates. He also worked at Putnam Lovell.
Steve holds a Bachelor of Arts in Economics from Stanford University and a Masters of Business Administration in Finance from The Wharton School at the University of Pennsylvania. He is also an alumnus of Manhattan's Stuyvesant High School. He is fluent in Spanish and lived in Mexico City for several years between attending Stanford and Wharton.
Steve is an active speaker at industry events and contributor to industry publications. From 2007 to 2017, he was a participant in the CFA Institute's Speaker Retainer Program, frequently speaking on the valuation of asset and wealth management firms. He has also served as an instructor at Baruch College of the City University of New York. He is on the Oak Street Funding RIA Advisory Board, and is a member of the Fidelity Institutional M&A Leaders Forum. He holds Series 7, 24, and 63 registrations.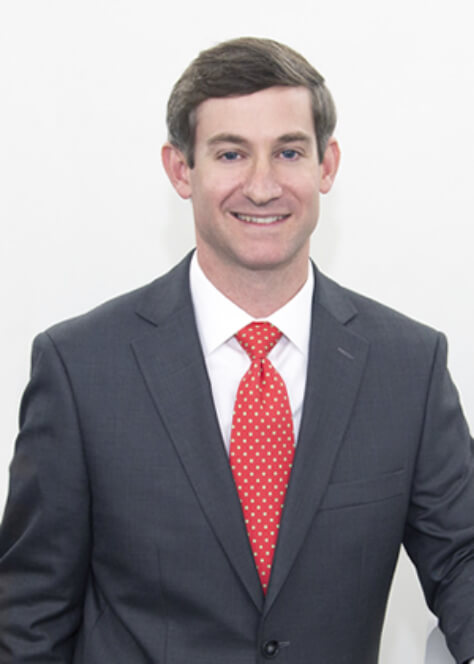 John has spent over 15 years in the financial services industry. His experience includes mergers & acquisitions, financial planning, and institutional investment consulting.
Prior to joining Park Sutton Advisors, John founded Elko Creek Capital, a merger and acquisition advisory firm with a focus on small businesses in the Southeast. Previously, John was a partner at Patton Albertson & Miller, LLC, a fee-only RIA with locations in Atlanta and Macon, GA, where he served on the management team and investment committee while leading a wealth management team. During his tenure at Patton Albertson & Miller, he also served as Director of Business Development and launched the firm's business brokerage and merger & acquisition advisory services.
John began his career as a Financial Advisor and Analyst on institutional consulting teams at Merrill Lynch and Wachovia Securities in Atlanta. He works with owners and management teams of privately held asset and wealth managers, providing exit planning, strategic advisory, and merger & acquisition advisory.
John received his Bachelor of Science in financial planning from the University of Georgia and is a CERTIFIED FINANCIAL PLANNER™ practitioner. He has previously served as a board member and endowment committee member for the Boy Scouts of America Central Georgia Council, has been a member of multiple financial planning organizations, and is currently involved in multiple local charities.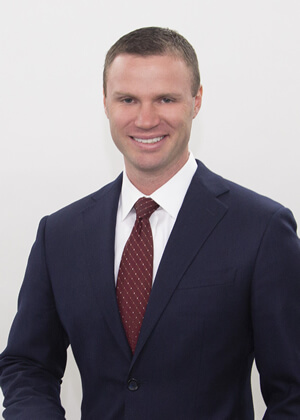 Dan has spent 12 years across multiple facets of the financial services industry. His current duties include leading transaction execution and strategic assignments while managing junior staff. Dan's prior experience includes sell-side equity research and credit research, primarily covering global and boutique investment banks, and asset managers. His prior background in the financial and wealth planning industry has proven a well-rounded foundation for working with clients.
Prior to joining Park Sutton Advisors, Dan was an Equity Research Associate Analyst and Team Leader in Bloomberg LP's Intelligence research group, where he oversaw the Financials Sector Associate Analyst team. Dan led equity coverage of such companies as: Lazard, Evercore, and Moelis and was auxiliary analyst on firms including Bank of America, Citigroup, Goldman Sachs, JPMorgan, Morgan Stanley, and BlackRock. Research he contributed was consistently within the top two most read among all Analyst/Associate Analyst teams within Bloomberg's 250 analyst research arm.
Previously, Dan held equity and credit research roles at both MKM Partners and DBRS, Inc. handling a similar coverage universe, in addition to middle-market firms and regional banks. He started his career at AXA Financial, eventually becoming a Vice President & Securities Principal, responsible for recruiting and overseeing a team of advisors.
Dan received his Bachelor of Science in Finance with a Minor in Statistics from the University of Maryland at College Park. He is a member of the CFA Institute and holds the Chartered Financial Analyst designation. He also holds Series 7, 24, and 63 registrations. He is an active supporter of the National Multiple Sclerosis Society, annually raising donations to further its cause. Andrew has spent over 7 years in the financial services industry. Prior to joining Park Sutton Advisors, Andrew's experience was predominantly in Commercial Banking for the Southwest Region of the US, working within Industrials, Logistics, and Real Estate industries.
Andrew was an Assistant Vice President within Wells Fargo's Middle Market Banking Group where he held several positions, including Business Banker, Business Relationship Manager, and Credit Analyst. In addition to sourcing deals, managing a portfolio of clients, and underwriting and analyzing various entities, he mentored and coached junior analysts and bankers within a formal mentorship program.
Andrew started his career with Capital Bank where he worked in multiple divisions, including Loan Operations, Accounting, and Compliance.
Andrew holds a Bachelor of Business Administration in Finance from the University of Texas at El Paso and a Master of Business Administration from the Kelley School at Indiana University. Jorge is a Researcher with Park Sutton Advisors, digging deep into emerging trends and the companies that drive them. After starting his career in actuarial science, he has held a wide range of positions in equity research, risk management, and institutional investor relations over the past three decades. Jorge has worked on billions of dollars of M&A transactions, and corresponding capital raises in Asia, Europe and the Americas. More importantly, he is here to understand your business, frame it in the right context, and serve as a connector to maximize its value.
Prior to joining Park Sutton Advisors, Jorge was with MetLife, First Horizon, and Putnam Lovell. He graduated cum laude with a Bachelor of Science in Business Administration, from Bentley University and is a CFA charter holder. His investor relations team earned top rankings from Institutional Investor magazine multiple years. Currently, Jorge serves in leadership positions in several charitable community organizations in the education and food sustainability spheres, and is a member of CFA Society of New York. He founded and still owns Hudson Blue Artisans, a men's accessories manufacturer. Chelsea has spent over 4 years in the financial services industry. Her current duties include overseeing marketing and branding needs for Park Sutton Advisors. Prior to Park Sutton Advisors, she worked as a personal assistant and administrator, in the financial services industry, in her home town of Houston, TX.
Chelsea's past experience has predominantly been in the Arts as a Producer, Actor and Director. She still works actively in the field and owns a film production company, StavisFilm. Chelsea holds a Bachelor of Fine Arts in Musical Theatre from The University of Oklahoma.
executive Advisory Board